SPA MEMBERS
The SPA is a non-profit organization, founded in 2004 by the world's leading secure payment technology providers - Giesecke & Devrient, Gemalto and Oberthur Technologies.
Its membership today represents the complete card issuance value chain; from card manufacturers, through operating system and application developers, to personalization and post issuance companies.
In a reflection of the evolving nature of payment, SPA is extending membership beyond the card issuance – inviting participation the wider payment ecosystem.
The Association provides a comprehensive membership and associate membership program – with all members benefiting from advocacy activities, advisory services and participation in its extensive Workgroup program.
The Association also provides an Advisory Councils program, a mechanism described in its Bylaws, by which it allows participation from non Members in its Workgroups. More information here
---
FOUNDING MEMBERS

Gemalto
Gemalto (Euronext NL0000400653 GTO) is the global leader in digital security, with 2015 annual revenues of €3.1 billion and customers in over 180 countries. We bring trust to an increasingly connected world. Our technologies and services enable businesses and governments to authenticate identities and protect data so they stay safe and enable services in personal devices, connected objects, the cloud and in between. Gemalto's solutions are at the heart of modern life, from payment to enterprise security and the internet of things. We authenticate people, transactions and objects, encrypt data and create value for software – enabling our clients to deliver secure digital services for billions of individuals and things. Our 14,000+ employees operate out of 118 offices, 45 personalization and data centers, and 27 research and software development centers located in 49 countries
MORE INFORMATION

Giesecke & Devrient
Creating Confidence.
Giesecke & Devrient (G&D) is a leading global technology provider with its head-quarters in Munich, Germany, and 58 subsidiaries, joint ventures, and associated companies in 31 countries across every continent. At the end of 2015, G&D had approximately 11,400 employees, and in fiscal year 2015 generated total sales of about 2 billion euros. G&D was founded in 1852 by Hermann Giesecke and Al-phonse Devrient as the "Officin für Geld- und Werthpapiere" in Leipzig, a city with a rich printing and publishing heritage. It is a family-owned company with roots in Germany and operations all over the world.
Its ethos is based on trust, security, and professional expertise. Innovative, cus-tomer-centric products, system solutions, and services make G&D a reliable part-ner for governments, central banks, security printers, commercial cash center op-erators, public authorities, and companies.
G&D is a global technology leader in banknote and security solutions for an effi-cient and secure cash cycle (Banknote business unit). It supplies banks, mobile network operators, public transportation providers, companies, and original equipment manufacturers (OEMs) with scalable security solutions comprising hardware, software, and services for mobile security applications, especially in tel-ecommunications and electronic payments (Mobile Security business unit).
The Government Solutions business unit has today been split up into two units. Veridos GmbH, a joint venture between G&D and the Federal Printing Office, pro-vides turnkey, complete solutions for highly secure travel documents and identifi-cation systems for governments and authorities. These solutions can be used for conventional identification purposes as well as for authenticating and safeguard-ing online business transactions.
Research and development have always been a top priority for G&D. The Group currently has 1,200 developers working on new products and processes, and R&D spending totaled around 105 million euros in fiscal 2015. G&D holds some 7,200 patents and patent applications worldwide.
G&D is a global market leader and cutting-edge innovator in its Banknote and Mobile Security business units, as well as with Veridos and secunet. Over the course of its history, the technology group has successfully penetrated numerous new business fields.
MORE INFORMATION

Oberthur Technologies
OBERTHUR TECHNOLOGIES (OT) is a world leader in embedded digital security that protects you when you connect, authenticate or pay. OT is strategically positioned in high growth markets and offers embedded security software solutions for "end-point" devices as well as associated remote management solutions to a huge portfolio of international clients, including banks and financial institutions, mobile operators, authorities and governments, as well as manufacturers of connected objects and equipment.
OT employs over 6 500 employees worldwide, including almost 700 R&D people. With a global footprint of 4 regional secure manufacturing hubs and 39 secure service centers, OT's international network serves clients in 169 countries.
MORE INFORMATION
---
EXECUTIVE MEMBERS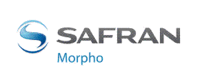 Morpho
Morpho, a high-technology company in the Safran group, is one of the world's leading suppliers of identification, detection and e-document solutions. Morpho is specialized in personal rights and flow management applications, in particular based on biometrics, a sector in which it is the world leader, as well as secure terminals and smart cards. Morpho's integrated systems and equipment are deployed worldwide and contribute to the safety and security of transportation, data, people and countries.
Morpho e-Documents as a Division of Morpho is a pioneer and a global leader in the smart card industry. Morpho e-Documents develops and implements cutting-edge technology to turn the vision of unbounded mobile communications and integrated digital security into a reality. Morpho e-Document's portfolio includes hardware, software, consulting and services, all focused on secure portable token (Smart cards, SIM cards, USB token, e-Passports, ...) for the benefit of consumers and providers in the telecommunications, health, identification and banking areas.
MORE INFORMATION
---
ASSOCIATE MEMBERS

About Austria Card
Austria Card is the partner of choice for payment, government, enterprise, retail and public transport organizations in need of the most sophisticated and secure smart cards and digital security solutions. The company designs, produces, and personalizes payment cards, ID cards, access/transport-related cards, as well as loyalty cards, and offers innovative mobile payment solutions as a certified trusted service management provider.
Austria Card is part of the Austria Card AG. It also comprises Inform, the regional leader in the information management and document processing business, founded in Athens in 1897.
MORE INFORMATION

ST Incard
Incard is a world leading smartcard manufacturer. Headquartered in Geneva, Switzerland, Incard has plants and offices across the world to better serve the global smartcard market. Incard's activities are dedicated to all aspects of smartcard development and manufacturing. Thanks to its know-how and reliability, Incard has gained the trust of a large customer base worldwide. Incard's offer includes a complete product portfolio covering the different smartcard market segments like Mobile, Financial and Identification. Incard offers a great deal of flexibility and security on top of a cutting edge technology. Incard is the trading brand of STMicrolectronics Srl., a fully owned subsidiary of the STMicroelectronics Group, a global independent semiconductor company, leader in microelectronics solutions.
MORE INFORMATION