APSCA - Next Generation Cards 2020 Virtual Summit & Expo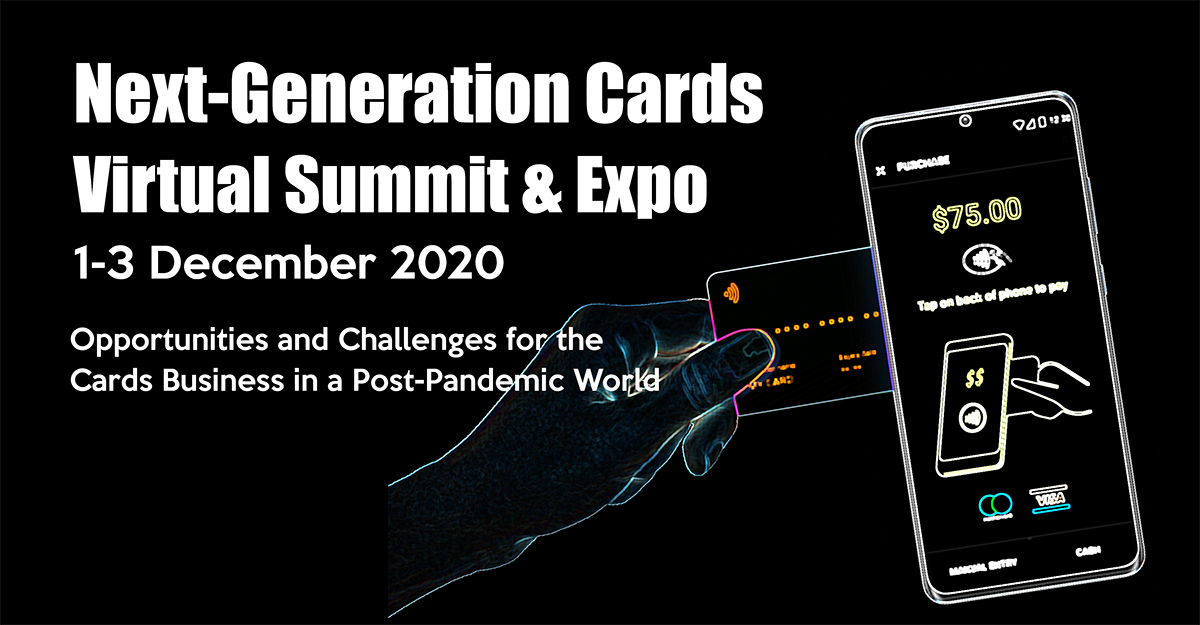 Event: Next-Generation Cards 2020 Virtual Global Summit & Expo
Date: 1-3 December 2020
Organized by: APSCA
URL: https://www.apsca.org/events/ngc2020/info

APSCA will hold Next-Generation Cards 2020, a Virtual Global Summit & Expo on 1-3 December 2020. Since 2017 this pioneering industry event has explored the evolution of the cards business and highlighted key developments and disruptive innovations in payment cards and identity cards.
More than a webinar, the 2020 Virtual Summit & Expo combines business presentations and discussions; technology seminars; industry meetings; exhibition showcases and demonstrations of products and services; with channels for delegates to network, connect and interact one-on-one.
Discount:
Please use the promo code NKea8U to get an early bird discount of 50% before Nov.21.
After Nov. 21 you can get a 20% discount using the same code.
Registration:
Please register at APSCA website: https://www.apsca.org/events/ngc2020/registration
After completing the registration, you will receive an email from APSCA with instructions on how to access the virtual app environment through which to join the event
Contact:
Any questions please contact This email address is being protected from spambots. You need JavaScript enabled to view it..